Welcome to Perimeter Contracting! Based in Komoka, Ontario and servicing London and surrounding areas, we specialize in designing and building custom decks, fences, pergolas, outdoor spaces, and home renovations. Our commitment to quality craftsmanship and excellence in service has earned us a reputation as one of the most reliable and skilled contractors in the area. At Perimeter Contracting, we understand that every project is unique and requires a personalized approach. We take the time to listen to our clients' requirements and provide a tailored solution to suit their needs and budget. We believe in transparency, communication, and delivering work that exceeds expectations.
Full Service Deck, Fence and Renovation Company
Perimeter Contracting is a reputable full-service deck, fence and renovation company that has been serving clients in London and surrounding area since 2010.  
Skilled and Experienced Professionals
Our team is made up of experienced professionals who are passionate about delivering quality workmanship and exceptional customer service. Whether you're looking to build a new deck, install a fence, or renovate your home, we have the skills and expertise to get the job done right. 
We Pride Ourselves in Providing Exceptional Customer Service
At Perimeter Contracting, we pride ourselves on our attention to detail, our commitment to using high-quality materials, and our ability to deliver projects on time and within budget.
We understand that every project is different, and that's why we offer a wide range of services that are tailored to meet the demands and expectations of our clients. Our custom decks, sheds, pergolas, and full basement renovations are just a few examples of the high-quality services we offer. Additionally, we provide drafting and design consultation services to ensure that our clients get exactly what they want. Our team takes pride in delivering outstanding workmanship, exceptional customer service, and timely project delivery. We are committed to building long-lasting relationships with our clients, and our goal is to make sure that every project we undertake is done to perfection.
We understand that planning for a project can be overwhelming and time-consuming. That's why our team of experts is always eager and willing to guide our clients step-by-step through the design process. We believe in customizing our services to fit the unique needs of each client, ensuring that you have a design that not only suits your preferences but also your budget.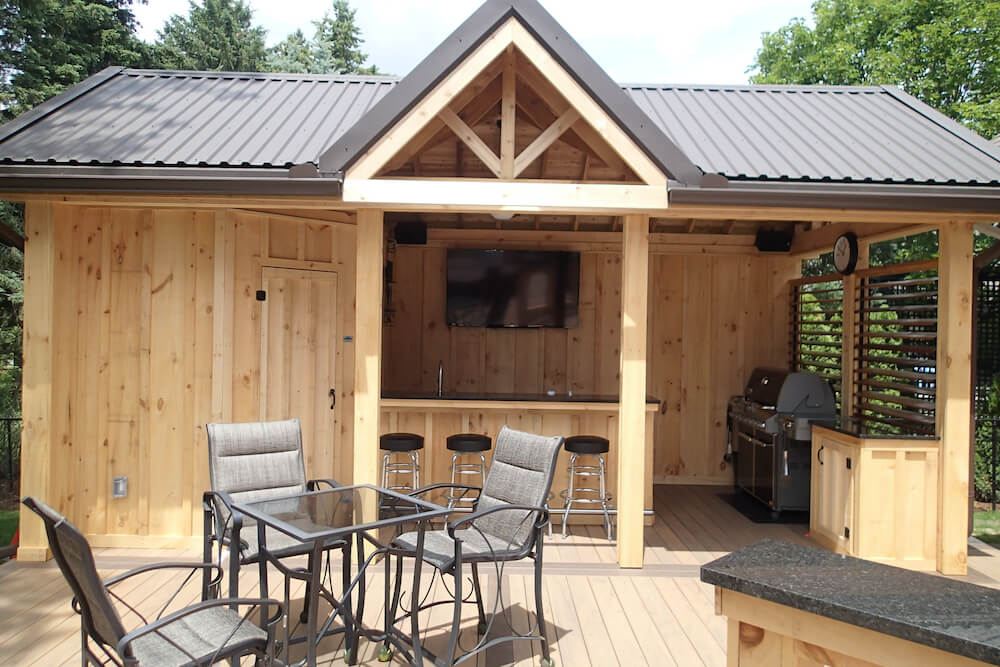 WHAT OUR CUSTOMERS ARE SAYING
"Brian and his team were excellent to deal with. The guys who were on site did incredible work, they were very respectful, they kept an incredibly clean job site (our dog thanks you) and made sure at each step to clarify any unknowns. The kept us well informed of their daily progress and they were punctual. One of the reasons I really enjoyed dealing with Perimeter was because Brian was so responsive to all of my inquiries. Although I'm sure he was sick of hearing from me at some points, he never let on and always was quick to reply. Would recommend and use again, there was one tiny defect at the end of the job and they were back within ten days to correct it."
"We are thrilled with our new deck! Brian provided expert guidance from our initial consultation through the design and building process. And the Perimeter crew, including Cam and Dave are talented, friendly professionals who take great pride in what they do -- a joy to work with. From our old worn out deck to the finished product, the results speak for themselves. We're the talk of our neighbourhood! We'll certainly call Perimeter Contracting for our future building needs. Thanks again Brian - you're the best!."
"This is the fourth time we have gone to Perimeter Contracting (deck, back fence, basement kitchenette). We return to them due their high quality of workmanship which is always the result. For this project we needed to relocate and replace our old side gate, leaving the option to replace the side fence in the future. As always, Brian and his crew completed the work quickly and on budget. Brian answered all our questions and made recommendations that would allow us options should we decide to proceed with a new side fence in the spring. We have received several compliments from our neighbours and have recommended them to others in the past. We definitely recommend Perimeter Contracting!"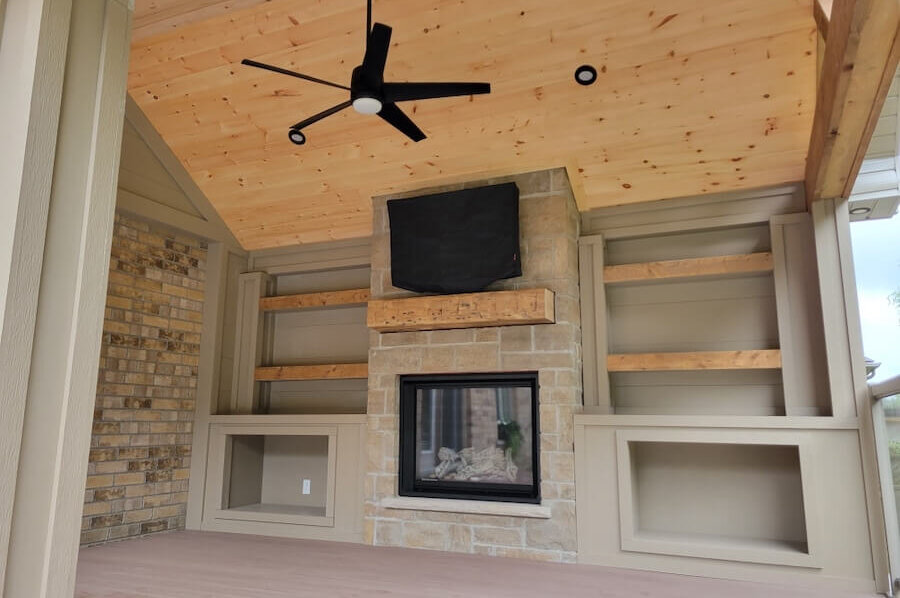 Have questions about the process or items to consider when planning your deck or fence project. Check out our list of Frequently Asked Questions.