At Perimeter Contracting, we pride ourselves in being a full-service construction company that offers a range of services to meet our clients' needs. Our team of skilled professionals is committed to delivering high-quality workmanship, exceptional customer service, and timely project delivery.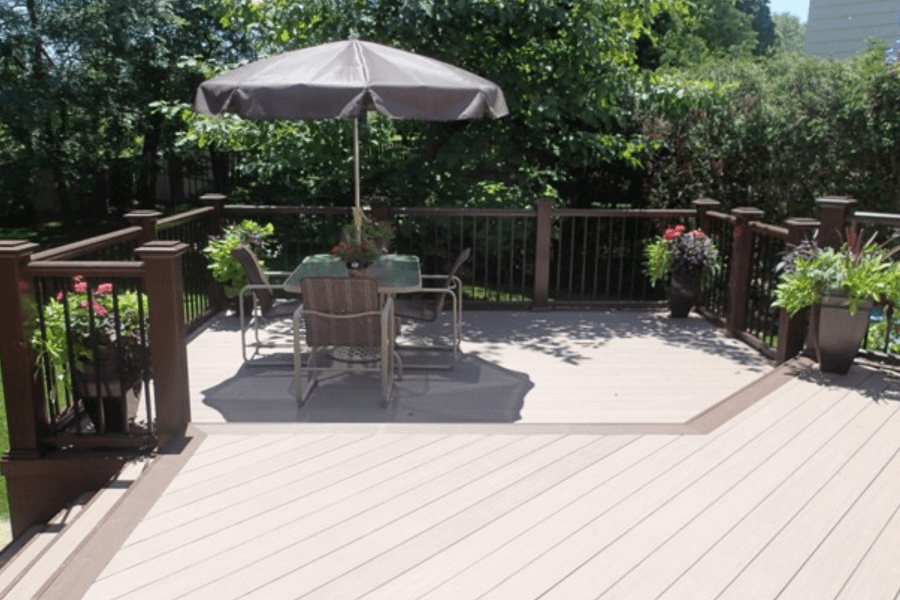 DECKS
Creating a deck that perfectly suits your home requires careful attention to detail and a well-thought-out design strategy that integrates all elements of your yard. It's important to carefully consider the materials, ideas, and design elements you choose to ensure that your deck is not only aesthetically pleasing but also functional and practical. A properly designed deck should be viewed as an extension of your home, providing another space for entertaining and relaxation. With the right design choices, your deck can transform your yard into a beautiful, usable, and inviting outdoor living space. Let our team guide you through the process and create a deck that you and your loved ones can enjoy for years to come.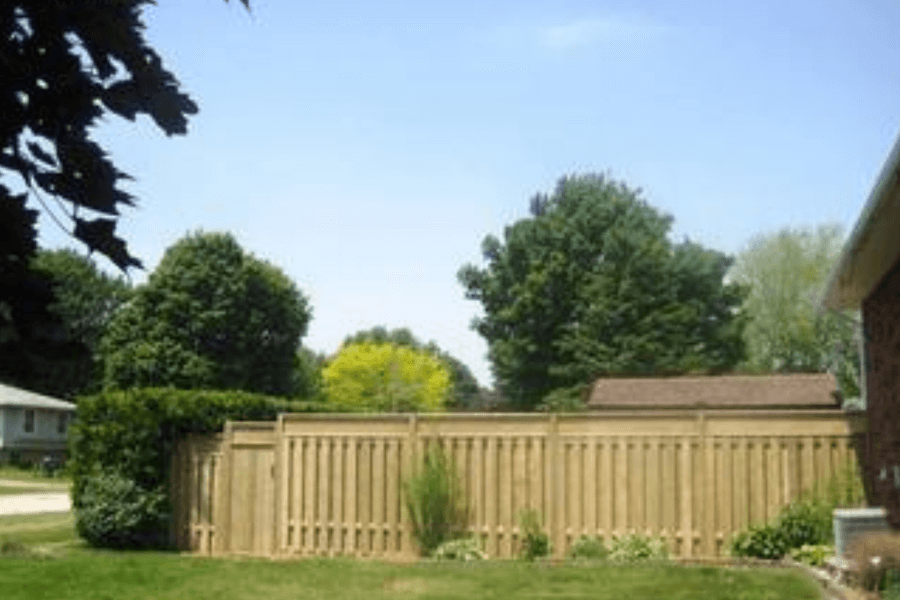 FENCES
Your yard should be a private and comfortable haven for you to enjoy, and with our range of fencing and privacy options, you can achieve just that. We offer a variety of profiles and materials to choose from, so you can be sure to find the perfect fit for your needs. Whether you prefer the classic look of wood or the durability and security of iron, we have options to suit all tastes and budgets. Unfortunately, we do not typically install chain link fencing, but we are happy to discuss alternative solutions with you to ensure you get the desired level of privacy and security for your space. Trust us to create a fencing solution that not only enhances your property's aesthetic but also provides peace of mind.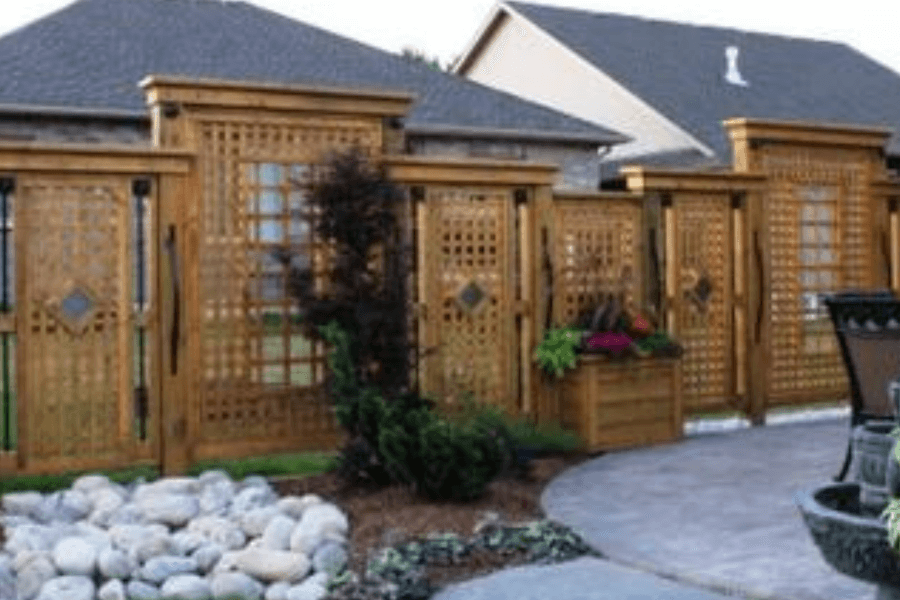 PRIVACY SCREENS
If you're looking for a way to add privacy to your outdoor space, but don't want to sacrifice style or curb appeal, you might consider investing in some well-designed privacy screens. These versatile and creative screens are a great way to add a focal point to any area of your yard, whether you're looking to create a cozy little nook for relaxing and entertaining, or simply want to create a more defined sense of space in your landscaping. With their unique designs, eye-catching patterns, and functional features, privacy screens are also an excellent option for those who don't want or need a traditional fence.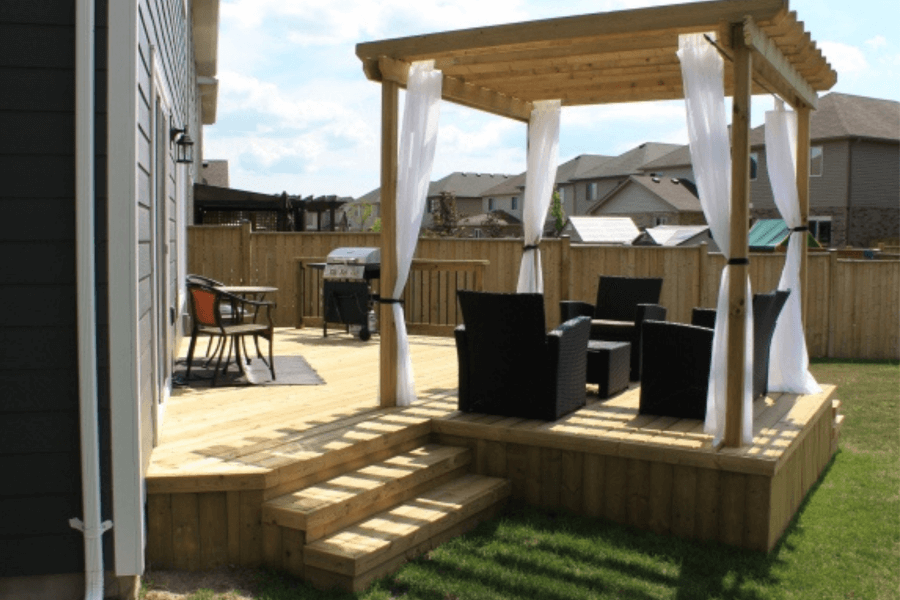 ARBOURS/PERGOLAS
When it comes to creating an inviting outdoor space, incorporating shade elements can take it to the next level. One of the best ways to achieve this is by installing a canopy of shade for your seating area. Not only does it provide a cooler and comfortable environment to relax in, but it also adds a touch of elegance and sophistication to your outdoor decor. Whether you want to enjoy a cozy afternoon nap, host a backyard party, or simply soak up some fresh air in your outdoor space, a shade canopy is an excellent addition that can transform your yard into a stylish and functional oasis.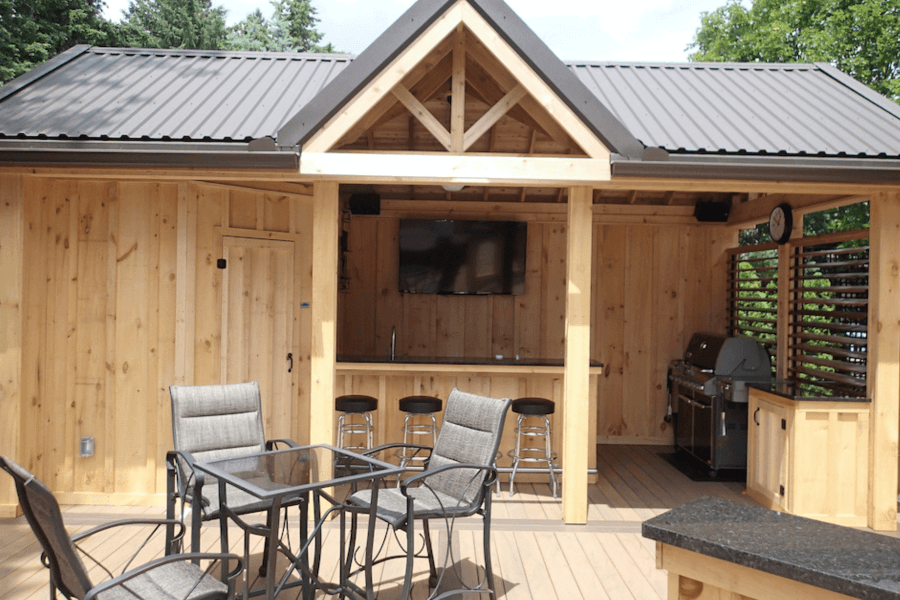 OUTDOOR STRUCTURES
When it comes to outdoor living, there are a multitude of options available to homeowners. Gazebos, cabanas, garden houses, and sheds are just a few examples of outdoor structures that we can design and build to provide a cozy and comfortable space for socializing or simply enjoying some peace and quiet in your own backyard. These structures come in a range of sizes and styles, so it's easy to find one that suits your specific needs and preferences. Outdoor structures can also serve as a practical solution for storage needs, helping you to keep your yard and home clutter-free. With the added benefit of increased privacy, you can truly make the most of your outdoor living space.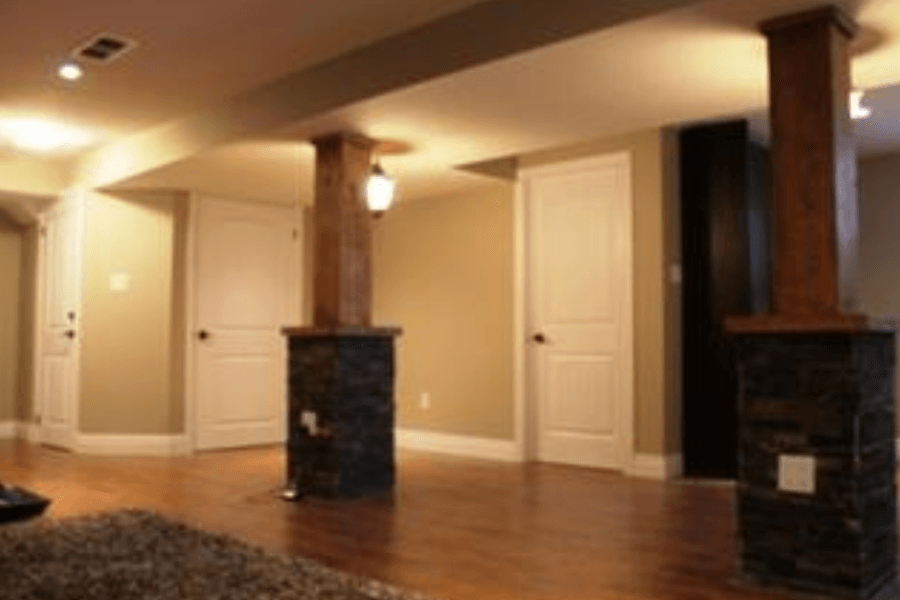 RENOVATIONS
We are proud to say that we excel in transforming unfinished basements into stunning living spaces that will exceed your expectations. We understand that every homeowner has a unique vision for their home, and our professional team is always ready to listen and work with you to bring your dream to life. We offer exceptional renovation services that include all necessary trades to ensure your new living space functions perfectly, from plumbing to HVAC and electrical work. Our experienced team will work tirelessly to bring your vision to life and provide you with a comfortable living space you can enjoy for many years to come.
We are always happy to meet to discuss your ideas and plans. We will work with you to come up with a unique design that looks great and is also very practical.  We offer a free estimate and site visit to give you an idea of cost and scale of your project. There is no better time than now to start planning your project. Get in touch today!